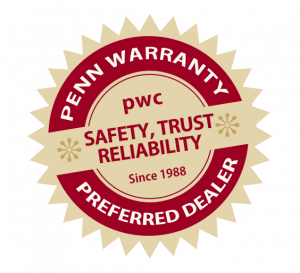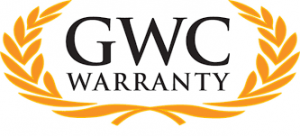 Since 1988, our focus has been clear. Provide quality service contracts and reliable service you can trust. After doing that reliably for more than 25 years and for more than 15,000 vehicle dealers, people recognize us as the industry leader of service contracts for pre-owned vehicles.
We started Penn Warranty in 1988, because no other company provided quality service contracts to dealers. Since then, we developed innovative service contracts that provide quality coverage and built a team that delivers reliable service. It is a successful formula. Penn Warranty has grown to serve more dealers and customers for more than two decades.
Our longevity in the business means safety, security and reliability for you. So you can count on us to give you and your customer's peace of mind.
RED Shield Dealer Services is a division of RED Auto Companies, which was founded in 2011 by Elijah Norton in Overland Park, Kansas. Since our inception, we have had a remarkable growth story. At first, the company started to offer service contracts directly to consumers as a direct to consumer VSC sales company. After time, our company's CEO, Elijah Norton realized that many of the existing administrators in the VSC space had horrible customer service, poorly written service contracts, and had programs that could be greatly improved.
Thus, Elijah Norton worked with our insurer to develop service contracts that were innovative, consumer-friendly, and offered the best rates and coverage options, and thus RED Auto Administration was born.
Since 1995, GWC Warranty has helped deliver a "No Worries, Just Drive" experience to more than 8.5 million drivers nationwide. By paying more than $3.5 billion in claims to date, GWC has grown into the automotive industry's best-in-class used vehicle service contract provider.
With distinctions such as a Motor Trend® Recommended Best Buy for Independent Dealers, earning an A+ rating from the Better Business Bureau, partnering with NIADA, and more, GWC Warranty demonstrates its commitment to achieving the highest industry standards and excelling in customer service.
GWC Warranty is part of APCO Holdings, Inc., along with sister-company EasyCare®, a provider of leading-edge benefits that help dealers deliver an outstanding ownership experience to drivers.


Welcome to Continental Warranty, Inc., one of your leading car warranty companies.
Buying new or qualified pre-owned vehicles is always a sound investment. It makes better sense to safeguard your valuable asset by purchasing a service contract offered by a trusted auto warranty provider like Continental Warranty, Inc.
Continental Warranty, Inc. provides some of the most comprehensive and competitive service contracts in the industry. As a participating Continental Member, the benefits provided to you will offer a wide margin of services to help you drive in comfort and safety.
As a third-generation managed and family-owned business; we believe there is no difference in who we are and what we do. With over a century of combined experience in the automotive space, we provide industry leading warranty and ancillary products to new and independent dealerships in a simple and modern way. Diamond Warranty is fully insured through Amtrust Financial and is currently operating in more than 30 states nationwide. Here at Diamond Warranty, we understand the value that culture, community and technology can provide to the automotive industry in which we hope to be your diamond in the rough; a cut above the rest.
CONFIDENCE
Drive off the lot with the peace of mind…Warranties that you can count on.
FREEDOM
A nationwide network of service facilities gives you the freedom to travel anywhere worry-free.
RELIABILITY
In the event of a breakdown, count on a companies that have paid millions in claims to get you back on the road quickly.